Wedgwood by Clarke & Clarke
Wedgwood makes you feel like you are indulging in a world where rules don't apply.
Where you can be yourself.
You can combine tradition with contemporary to create something new.
Throw open the doors of your home and explore the fabrics with Floral wonders.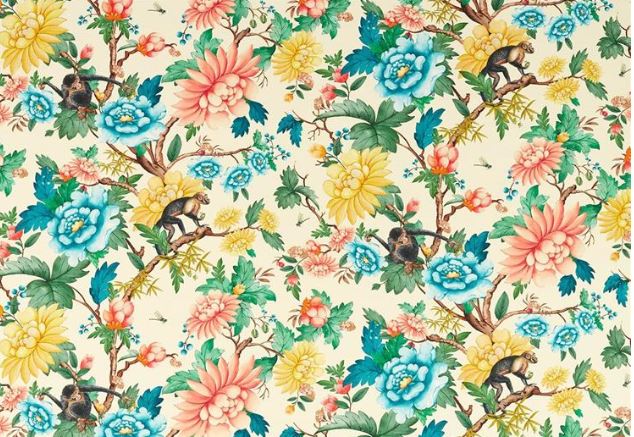 The following Wedgwood designs available are:
Emerald Forest-A fantastical patterned wonderland where you lose yourself amongst a lush foliage
Golden Parrot-A native Brazilian pattern found in a small area south of the Amazon River
Menagerie-The pattern mixes parrots, lush flora and water lilies, with the African Leopard.
Pink Lotus-The Pink Lotus is considered a sacred flower in the tropics of Asia.
Sapphire Garden– featuring temple-dwelling monkeys, Indian decorative designs and exotic colour
Tonquin-features bold, oversized Chrysanthemum blooms
Waterlily-With Giant lilies and flowers, a tropical scene.
Wild Strawberry-Inspired by fresh, wild strawberries. It recreates the feelings of a lazy English summer.
Wonderlust Tea Story– A bold pattern encounters butterflies, birds, leopards and snakes hidden amongst unexpected patterns.
In addition Wedgwood fabrics are suitable for:
Curtains, Roman Blinds, Cushions and Upholstery.
After that, discounts are available on full rolls of fabric.
Therefore we are unable to accept returns on cut fabric as it has been cut to length.
In addition, if you are unsure of colour or texture please request a sample.
Wedgewood is a brand new collection from Clarke & Clarke.
This collection is adventurous, bold and beautiful.