Prestigious Textiles Equator Fabric Collection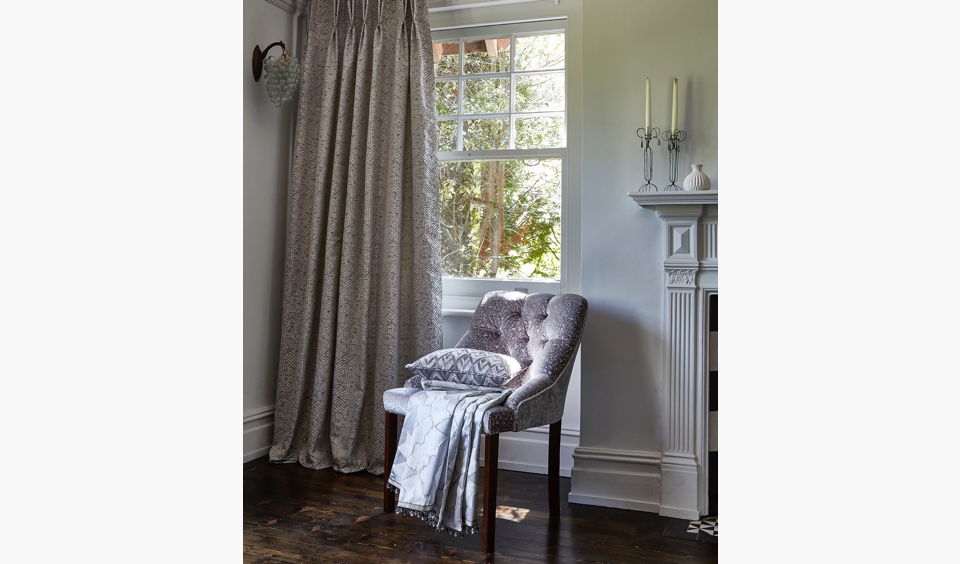 Equator is distinguished by a subtle sheen and discreet references to shifting desert landscapes.
Equator is a series of texture-rich jacquards where rising pyramid motifs and an enigmatic diamond maze meet strong geometrics and a mirage of soaring palm trees.
The story continues through a gleaming sculpted velvet for coordinating upholstery.
The designs available are:
Pharaoh, Nile, Palm, Pyramid and Sphinx.
The colours available are:
Ginger, Lagoon, Mist, Olive, Sandstone, Teal, Angora, Limestone and Ochre.
We are offering 10% discount on ALL fabrics until the end of June, this will be automatically deducted in checkout. Don't miss out!
For further information please call us on 01915849002 or email sales@justpoles.com