Jones Shore 35mm Wooden Curtain Poles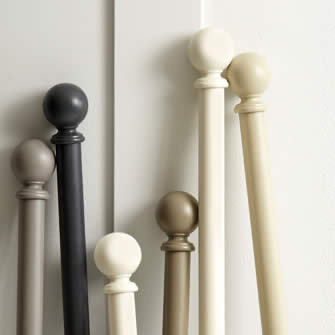 The Jones Shore 35mm Curtain Pole collection is a modern pole set and it offers a simple, elegant, design and quality in neutral, soft tones.
It is available in a few different colour and is available up to the length of 3.6m, curtain poles 2.4m and above will be supplied in 2 pieces with an extra bracket.
Rings can also be purchased in addition to the pole sets.