Prestigious Textiles My World Fabric Collection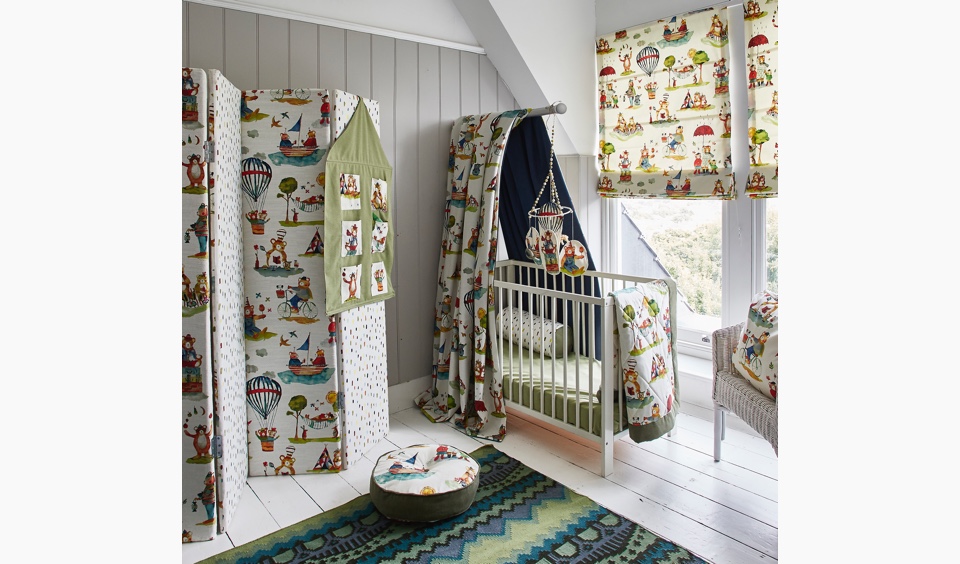 My World is a playful, characterful and even a little bit daring!
Nine lively prints illustrate adventurous themes for boys and girls of all ages.
My World includes jungle scenes, zoo adventures, thrilling days out, world maps and much more.
Stories are told through hand-painted motifs flooded with colour, plus two embroidered abstracts that compliment the pictorial prints with pretty raindrops and diamonds.
Available designs are:
Adventure, Animal Alphabet, Day Out, King Of The Jungle, Little Bear, Lots Of Dots, Mix It Up, On The Road, Out And About and Toucan Talk, 
Available colours are:
Rainbox, Fudge, Paintbox, Marshmallow, Ocean, Safari, Waterfall, Blue and Vintage.
We are offering 10% discount on ALL fabrics until the end of June, this will be automatically be deducted from checkout! Don't miss out!
For further information please call us on 01915849002 or email sales@justpoles.com