Studio G Stockholm Eyelet Curtains Multi
Studio G Stockholm are ready made curtains with an eyelet heading.
These curtains have a polycotton lining.
Silver eyelets are supplied with Studio G Stockholm curtains.
The curtains are sold in pairs.
Stockholm eyelet curtains multi are dry clean only.
Available in 6 sizes.
Starting from £84 per pair.
You can purchase the curtains here.
You can also purchase the matching cushion here.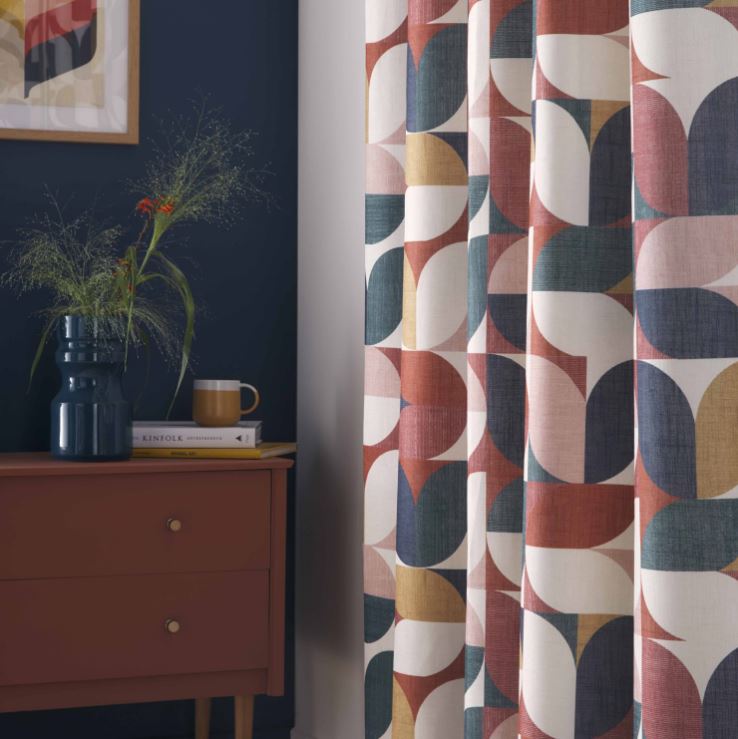 Studio G curtains are a statement-making piece.
It is boldly retro and yet timelessly conceived geometric prin.
Taking block colour prints, there is a clear and distinct nod to sixties retro with the classicism and trend-focused style of this design.
When you have the curtains up, why not play a bit of Elvis Presley or Marvin Gaye to finish that sixties vibe off.
About The Sixties
The 1960s was one of the most tumultuous and divisive decades in world history.
The era was marked by the civil rights movement, the Vietnam War and antiwar protests, countercultural movements, political assassinations and the emerging "generation gap".
There was a revolution in social norms, including clothing, music, drugs, dress and sexuality.
Call us on 01915849002 or email sales@justpoles.com for more information.
You can view our other blogs here.
Our members of staff are here 9am to 5pm, Monday to Friday to help with any questions you have.