French Pole: How to Install a French Pole Curtain Rod

French pole curtain rods are an attractive way to add style to any room in your home. They can also be very easy to install. Follow our guide to learn how to install a French pole rod to your room.
Measure the width of the window.
To measure the width of the window, first measure the actual width of your window, from side to side.
Then measure each side of the window to access how much free space you have. Once you have the two measurements, add 30cm minimum to give you a minimum size required. The free space may allow you to increase the overhang on each side, but this is different for every window.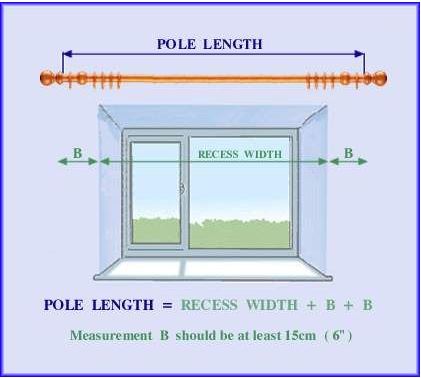 French poles are available up to 400cm and will consist of 3 brackets

Drilling Holes for the Brackets.
How to install the rod, first drill two holes at each end where the rod support brackets are fixed to the wall.
Make sure the holes are large enough to accommodate the appropriate screws, and remember that stud walling and many new walls may need a cavity plug or wall anchor.
Screw the brackets into place using the appropriate screws for your wall..
Attaching the French Pole to the Brackets
Now you are ready to fit the poles, putting the same amount of rings on each side of the pole, when a center brackets is used. For poles without the center bracket, leave 2 rings off and fit the rest to the pole.
Slide one of the collars on each end of the pole
The final two rings are added to the pole, one on each end to hold the curtain in place.

Lifting the pole into place, the collars will slide back and hold the first ring in place.
Tighten the Grub screw to hold the pole in the bracket.
Your now ready to hang your curtains.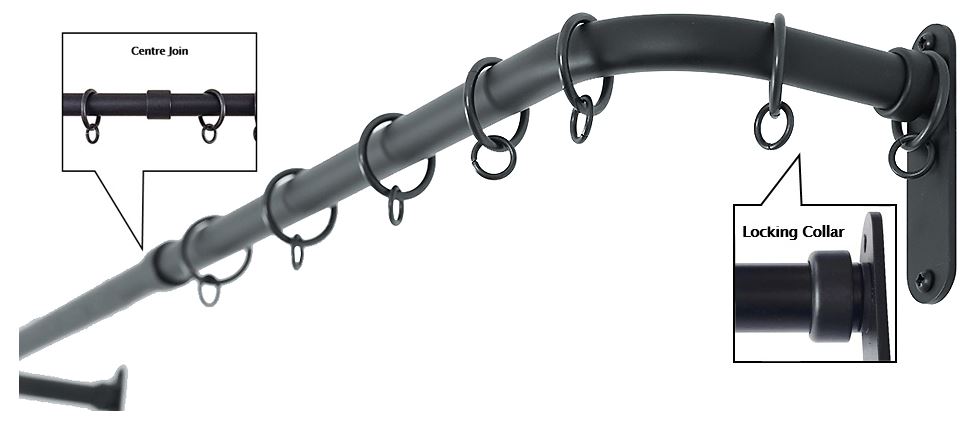 To keep in the wrought iron style, Cameron Fuller supply us with Portiere rods, with the same style and quality.